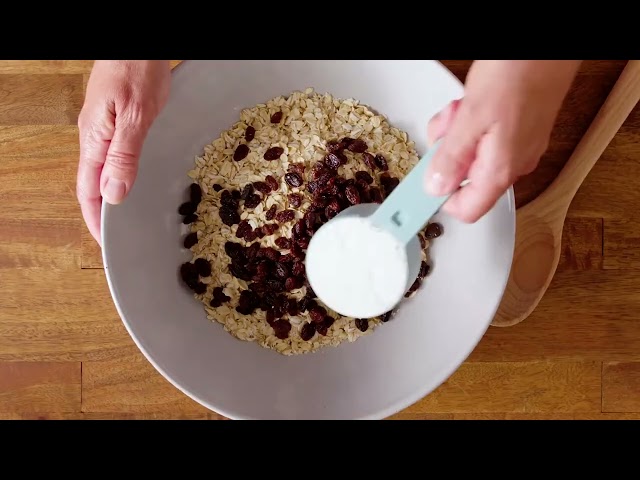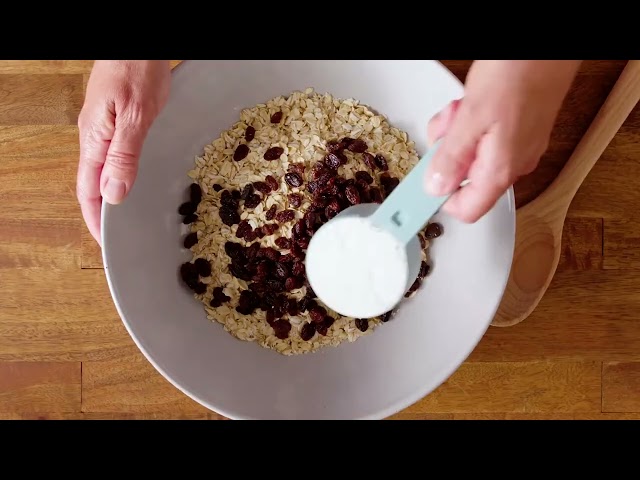 Official COFFEE MATE®
Lunchbox Oat Cookies
16 cookies, 1 cookie per serving
Preheat oven to 350° F. Line 1 large baking sheet with parchment paper; spray with nonstick cooking spray.
Combine oats, raisins, flour and morsels in a large bowl. Lightly whisk together butter, honey, egg and Coffee mate natural bliss Creamer in medium bowl. Add butter mixture to oat mixture; stir to combine. Cover; refrigerate for 10 minutes.
Scoop 2 tablespoons of batter into your hand. Roll and lightly press to flatten. Place on prepared baking sheet. Repeat with remaining batter.
Bake for 10 to 12 minutes. Cool completely on wire rack before serving or packing.
Get Creative With Creamers– Start Cooking