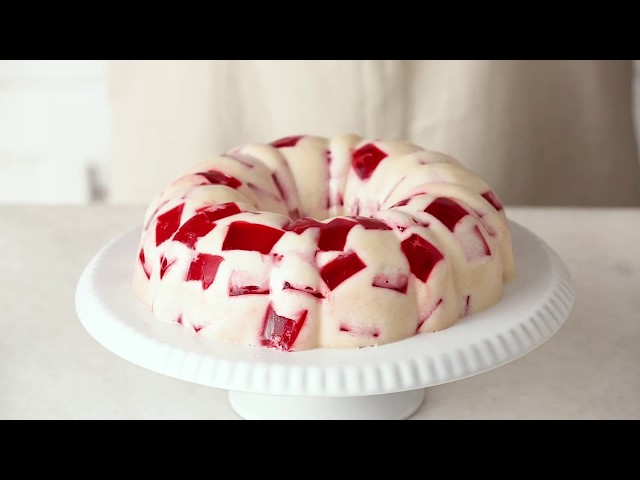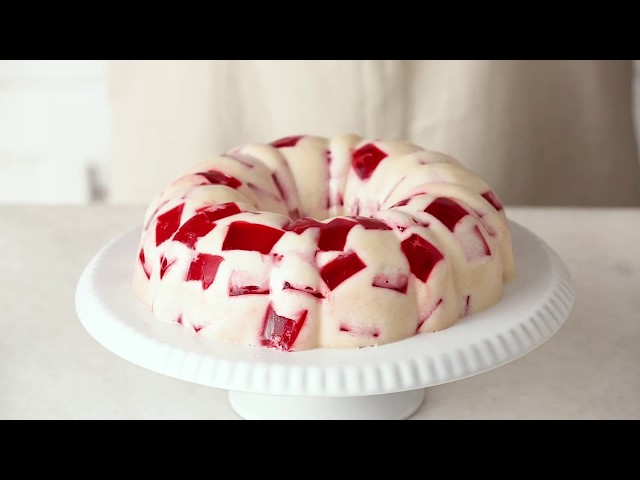 Strawberries and Cream Gelatin
Official LA LECHERA®
Strawberries and Cream Gelatin
Prepare strawberry gelatin according to package directions, using 4 cups boiling water and substituting the 2 cups cold water with melted fruit bars. Once firm, cut into 1-inch cubes. Set aside.
Spray a large gelatin (Bundt) mold with nonstick cooking spray; place greased mold in refrigerator.
Mix unflavored gelatin in 1/2 cup water. Let set for 8 minutes or until thickened. Combine sweetened condensed milk and evaporated milk in a large bowl. Stir in Coffee mate natural bliss Creamer and gelatin slowly until dissolved.
Place half the strawberry gelatin cubes in the prepared mold. Pour in half the milk mixture and refrigerate for 5 minutes. Cream mixture will begin to set. Add remaining strawberry gelatin cubes and milk mixture and refrigerate for 3 hours or until gelatin is set.
Gently press the edges of the gelatin to separate from the mold. Place a large serving plate over the mold and flip over to completely separate the gelatin from the mold. Place strawberries in the center of the mold.
*Can also use 4 large frozen fruit bars.