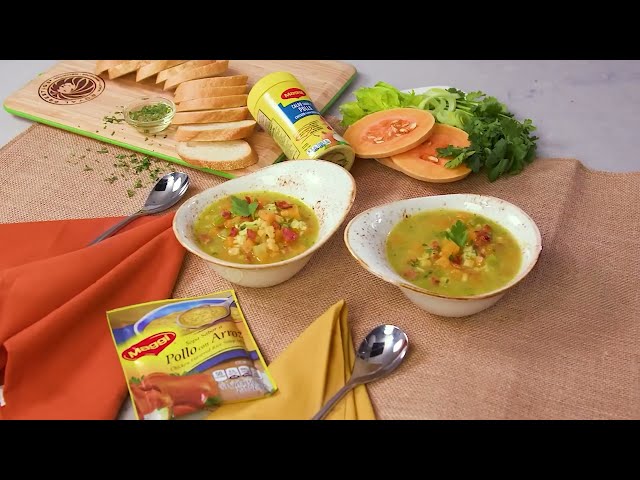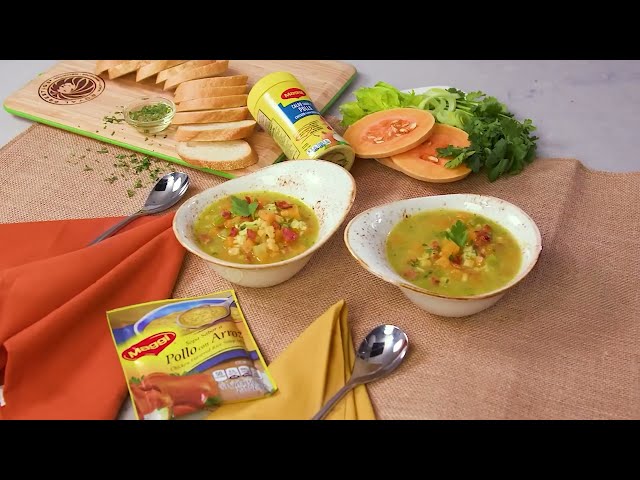 Official MAGGI®
Autumn Vegetable Soup
Cook bacon in large saucepan for about 5 minutes or until crisp. Remove bacon from saucepan.
Cook leeks, squash, celery and corn in olive oil in same saucepan over medium heat, stirring occasionally, until vegetables are tender. Add water; cook until boiling then reduce heat to medium-low and cook for 10 minutes. Remove 2 cups of broth and vegetables and set aside.
Stir in Maggi Granulated Bouillon and Chicken Rice Soup Mix. Cover and cook for 7 minutes or until rice is tender.
Meanwhile, process reserved 2 cups broth and vegetables in blender until smooth; stir into saucepan and cook until heated. Garnish with cilantro and bacon.