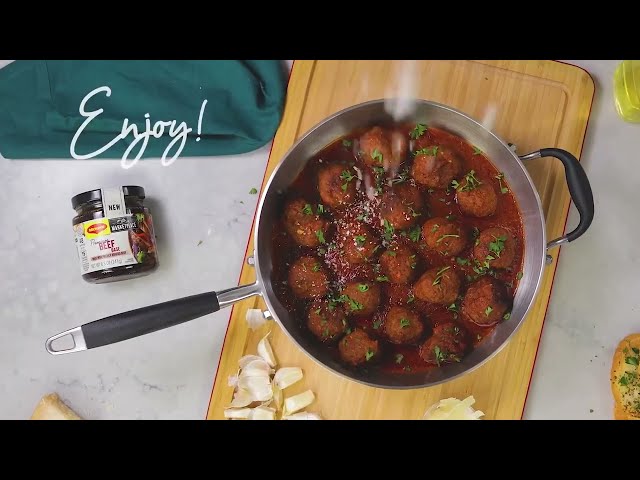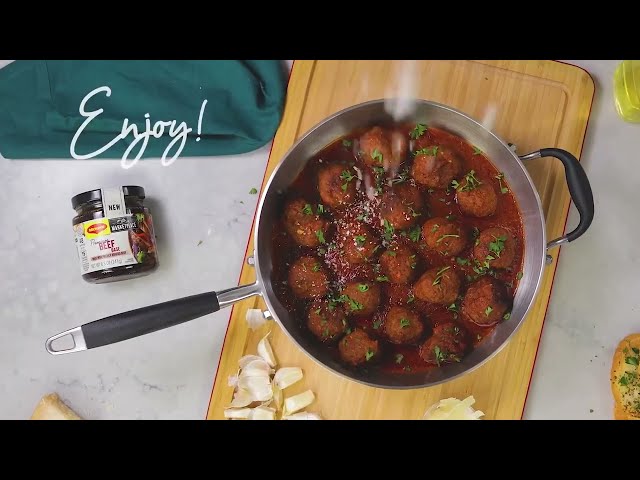 Holiday Sharable Meatballs
Official MAGGI®
Holiday Sharable Meatballs
In large bowl, mix together ground beef, breadcrumbs, egg, bouillon and hot sauce. Form mixture into 18 meatballs.
Heat oil in a large saucepan set over medium heat; cook garlic, cumin and paprika for about 1 minute. Stir in tomatoes; bring to a boil.
Stir in meatballs; return to boil. Reduce heat to medium-low; cover and cook for about 20 minutes or until meatballs are cooked through and tender. Garnish with parsley.
Serve with sourdough bread.